PRESS RELEASE | Tjörn 2023-06-29
The port of Wallhamn AB on the island of Tjörn plots a course towards local production of energy and green shipping fuel, to build energy security that lasts into the future – and become the first carbon negative port in the world
The Municipality of Tjörn on the Swedish West Coast has made a principle decision; to enable the establishment of a facility for local energy production that is fossil-free, carbon negative and contributes to climate change; together with companies Wallhamn AB and Boson Energy SA.
Boson Energy has developed a technology for local energy production by using otherwise non-recyclable waste to produce electricity and green methanol. The green methanol replaces fossil methanol in the chemical and plastics industry, while also meeting the increasing demand in the marine sector. Both the electricity and fuel will be carbon negative, as Boson Energy's process makes it possible to capture carbon dioxide for utilisation or storage, in a clean and cost-effective way.
The company plans to serve Wallhamn AB's growing need for energy and electricity for vehicle charging, as well as supporting the local power grid when needed. The only solid residue from the conversion process is a glass slag. The glass slag can be used directly, as an environmentally friendly filling material, or further processed into climate-smart insulation material with high circular resource efficiency.
Wallhamn AB considers the project as an opportunity to expand its port operations and realise its goal of becoming the world's first carbon-negative port. The production of local electricity means that not only all the port's vehicles, but also vehicles that are unloaded in the port, will eventually be able to be charged and run fossil-free. The planned availability of electricity is also expected to allow Wallhamn AB to expand the port electrification further, by offering shore power connection to arriving vessels.
Torbjörn Wedebrand, CEO Wallhamn AB: "This project creates very good conditions for our green transition and reliable energy supply - both for our own operations and for our customers. It will be an important part of growing our import/export business while at the same time achieving significant reductions in carbon dioxide emissions. In addition, the various products from Boson Energy's integrated approach offer very interesting opportunities to develop the entire area around the port. For us, this is a flagship project, and many ports around the world are facing similar challenges."
As part of the project, Boson Energy has also entered into a cooperation agreement with Ecopromt AB to build an indoor farming facility for growing vegetables in the vicinity of the port. The concept that Ecopromt has developed and established, involves a circular and area-efficient vegetable production with no impact on the environment. By establishing the cultivation facility near Boson Energy's facility; electricity, carbon dioxide, and cooling can be delivered directly to the facility; for energy and climate efficient cultivation.
Jan Grimbrandt, Founder and CEO Boson Energy SA: "The Wallhamn project will allow us to demonstrate all aspects of our vision of circular sector coupling. It will show the autonomous and dynamic potential of our 24/7/365 system for local production of electricity and green molecules – in phasing out fossil alternatives. The project will cut straight into sectors where it is difficult to decarbonise; such as marine fuels, chemical industry, fertilisers and ultimately even local food production with high-efficiency greenhouses. This project will become a global template that is relevant not only for ports, but also for cities and any kinds of 'islands' – all of which face problems of energy access, costs and fossil fuel footprints."
The municipality's principle decision means that the parties will work to prepare for the establishment of the facilities. For the municipality, this means, among other things, investigating the possibility of providing suitable industrial properties in areas covered by the ongoing detailed planning process.
Establishment of the proposed facilities is expected to begin in 2025 at the earliest. In total, the activities are expected to add 150-200 new job opportunities to the municipality.
Martin Johansen, Chairman of the Municipal Board: "Wallhamn AB is not only a major employer, but also an existing local infrastructure. It makes it possible for Tjörn to proactively take new steps to build local energy security and development opportunities for Wallhamn AB – which are both fossil-free and create sustainable jobs. With the municipality's principle decision, we can now jointly investigate the possibilities to secure the port's energy supply and create the conditions for new circular business opportunities."
Link to the decision on the website of the Municipality of Tjörn (in Swedish): https://tjorn.se/download/18.7ead1a24188ba3eb5fc10abf/1686896658369/Protokoll%20KS%202023-06-15.pdf.pdf 
About the companies
Wallhamn AB was founded in 2005 and is one of Sweden's leading ports. Wallhamn AB is a Ro-Ro focused port, where the core business consists of loading and unloading vehicles in preparation for onward transport to the Nordic market, and is also an important employer in the municipality.
Established in 2008, Boson Energy SA has developed technology that enables the recycling of otherwise non-recyclable waste to produce power for fast charging of electric vehicles such as trucks, buses and even cars – alternatively producing green chemicals such as methanol and ammonia. The company is based in Luxembourg under the leadership of CEO Jan Grimbrandt; with operations in Sweden, Poland, Germany and Israel.
Ecopromt AB is a Swedish company with extensive experience in vegetable cultivation that has developed and operated facilities in Sweden, Europe and the United States. The company has been involved in developing a number of indoor farms in the US and is also working on a first indoor vegetable farm in Europe, which will be established in the second half of 2023.
For further information please refer to:
www.tjorn.se   |  www.wallhamn.com   |  www.bosonenergy.com   |  https://ecopromt.com/
Contact persons:
 
Tjörns kommun
Wallhamn AB
Anna Aldegren, Business Strategist
tel +46-304-601290
anna.aldegren (a) tjorn.se
Torbjörn Wedebrand, CEO,
tel: +46-70-755 61 83
torbjorn.wedebrand (a) wallhamn.com
Boson Energy SA
Ecopromt AB
Staffan Hillberg, Board Member
tel: +46-70-836 59 44
press (a) bosonenergy.com
Anders Wennerbäck, CEO,
tel: +46-706-575 749
anders (a) ecopromt.com

High resolution version of below picture on Dropbox for download here.
Picture cred: Wallhamn AB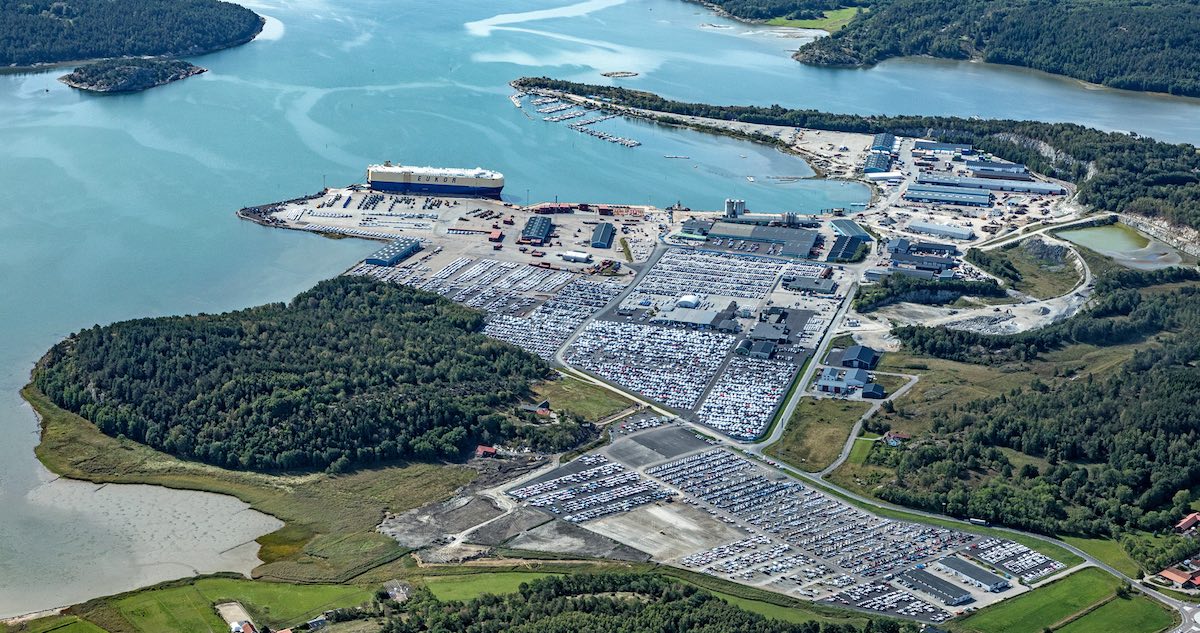 High resolution version of below picture on Dropbox for download here.
Picture cred: Wallhamn AB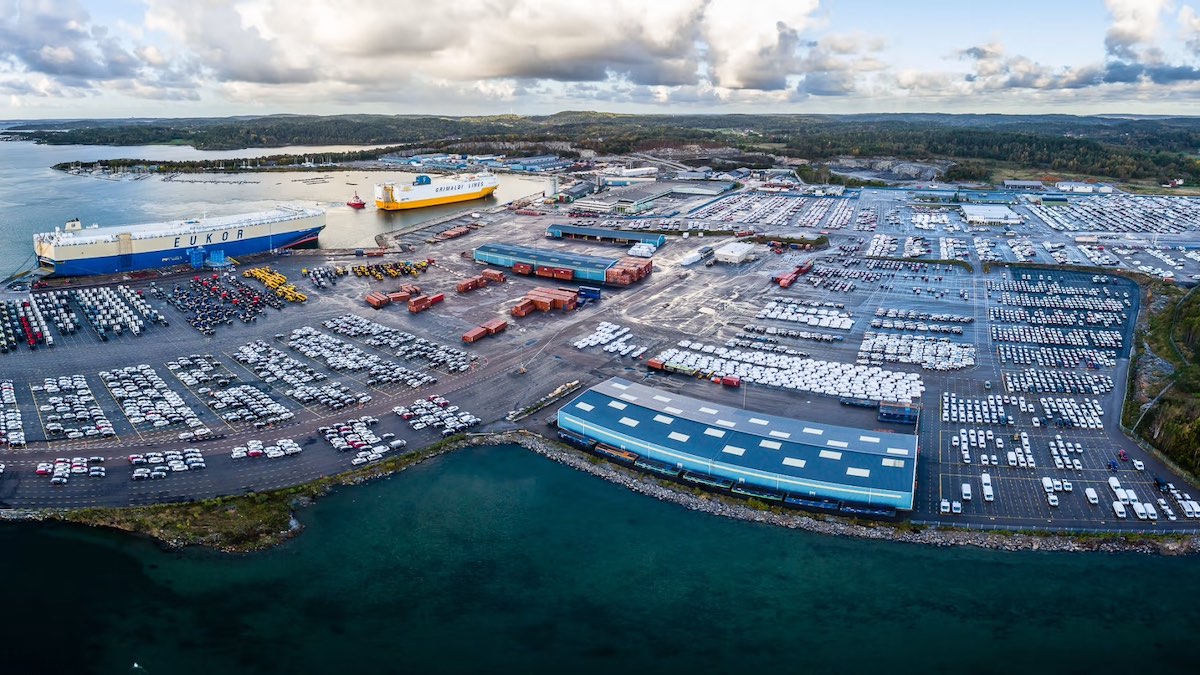 Torbjörn Wedebrand, CEO Wallhamn AB, och Jan Grimbrandt, CEO Boson Energy SA.
High resolution version of below picture on Dropbox for download here.
Picture cred: Boson Energy SA